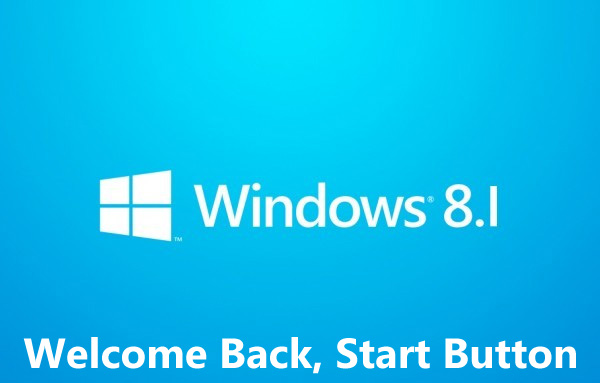 Negative reviews keeping you from trying out Windows 8? Maybe 8.1 could change your mind.
On June 26th, Microsoft presented the update of its Windows 8 OS as Windows 8.1 at its Build Developers conference in San Francisco. The preview, or beta version is already available for Windows 8 and Windows RT and it is free to download. The official version will be released later this year, probably in autumn or around Christmas.
Windows 8 suffered intense complaints from customers ever since its first launch. The stiff transition experience from Windows 7 to Windows 8 has forced the consumers to stick with Windows 7 rather than try out the new OS. The Windows 8.1 update is said to be developed partly based on the user feedbacks. Here are some new features in Windows 8.1.
It brings back the familiar start button though the functions of it are now different. When you click it, instead of giving you an apps tree, it opens the Windows 8.1 Start screen where you can find your apps, set the computer and do many other things.

Now you can boot to desktop rather than the Metro UIif you don't like touchscreens or don't have a touchscreen. Many people may still prefer the traditional desktop screen rather than the newly designed start screen.

The upgraded search function in Windows 8.1 is finally a real universal search. Instead of just pulling out apps, the new search can search in apps, local drive, SkyDrive files and settings. It even searches online to boost the efficiency of your searching.

With more choices of tile sizes and background screen settings, now you can enjoy more personalization in Windows 8.1.

Windows 8.1 has better multi-task functionality that allows users to run up to four apps simultaneously on one screen if the screen can support a 2560x1440 resolution. If you have a dual-monitor setup, you are allowed to have up to eight apps running at one time. This is an awesome function to those who need to deal with multiple tasks or want to show more information on their screen.
Other new features include better a camera app, 3D printing support, Miracast streaming and an upgraded Windows store amongst other features.
The new Windows 8.1 also adds more supports for businesses. Companies can use Assigned Access (Kiosk Mode) to lock down a device to a single application. Under this feature, the user can be blocked to prevent them from jumping outside the application and doing other things. This feature can be used in school for exams or in business for better concentration during meetings.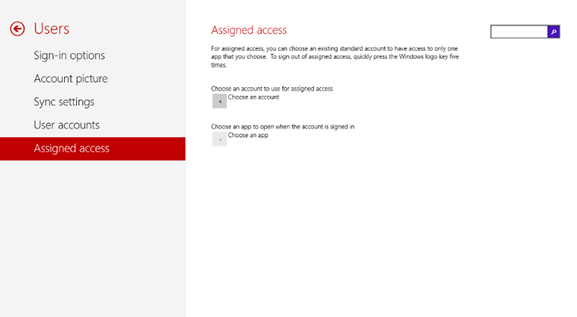 Windows 8.1 also has a better mobile device management function. Employees can use their own Windows 8.1 devices in the workplace and "businesses can put their own apps and documents on the user hardware-and revoke access to this material as they wish."
From the Windows official site, we can find more than 20 new or enhanced features in Windows 8.1 focusing on different categories such as BYOD enhancements, mobility enhancements, security enhancement and modern UI experience. From my point of view, this latest update makes Windows 8 better. It becomes more unique, more interesting, and most importantly, more utilitarian. Microsoft wants to popularize the idea of a touchscreen era and consolidate its domination in the PC software industry. Based on what they did with Windows 8.1, they are getting better and making progress.
Based on the market share by the end of May, Windows 8 is not doing well at all. Can Windows 8.1 boost the market share of Windows 8? I think its release won't change the current situation immediately because of the bitter experience left behind by Windows 8. Although Windows 8.1 improves the overall experience of Windows 8, the users need to spend more time on it until they can change their mind.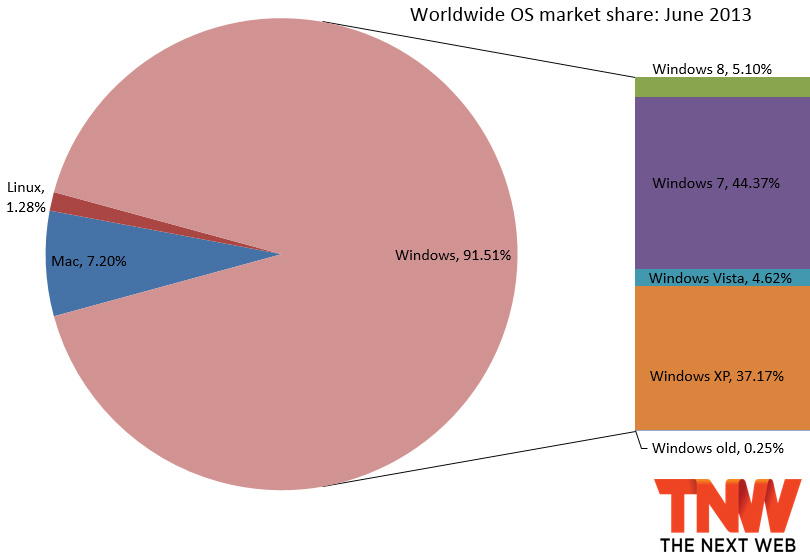 Photo credit: thenextweb.com
Contributors: Eugene Vnuk & Alex Yakubov