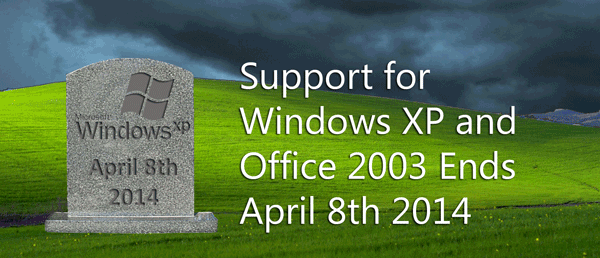 Eulogizing Windows XP and discussing why every business should upgrade its PCs to Windows 8.1 as soon as possible.
3 Reasons Businesses Should Upgrade Their Current PCs to Windows 8.1
Bill Gates promised upon Windows XP's public debut 13 years ago, that Microsoft's new operating system would unlock, "the true and amazing potential of everyone's PC." Windows XP more than delivered on Gates' promise. Short for "Windows Experience", Windows XP made it easy for users to customize their desktop, use their PC in conjunction with other devices, and access information, securing the PC's integral role in personal and professional life.
For these reasons, many were sad when Microsoft announced that on April 8, 2014, it will cease to provide technical support for Windows XP. The company will no longer offer automatic updates and Microsoft Security Essentials for Windows XP, leaving PCs that continue to use the operating system vulnerable to security risks and viruses. Furthermore, PCs that continue to operate with Windows XP will not be compatible with future apps and devices. Microsoft suggests all current users upgrade their PCs to Windows 8.1.
As terribly as Windows XP will be missed, there is an undeniable appeal in trading current things in for bigger, better versions. Taking advantage of the latest, most efficient technology is especially important for businesses. How many successful businesses still give their employees pagers? With April 8th fast approaching, here are some ways companies will benefit by switching to Windows 8.1:
1. A More Thorough Search
One of Windows 8.1's most exciting features is its Search charm. Using Bing Smart Search, it aggregates results from SkyDrive, Windows Store, apps, the web, and the PC itself, offering a more complete answer to whatever it is users are searching for. If "everywhere" is too broad an area to search, users have the option of narrowing their search through a variety of filters.
2. Easier Multi-Tasking
Businesses know all too well that multiple tasks sometimes simultaneously demand full attention. Windows 8.1 allows users to run multiple apps side-by-side on a single screen in multi-window mode.
3. Improved SkyDrive Capabilities
For Windows 8.1, Microsoft has improved and expanded the capabilities of its cloud storage service, SkyDrive. Instead of downloading the SkyDrive desktop app onto their computer, Windows 8.1 users can simply drag and drop files into their SkyDrive folder. Users can browse all the "smart files" in their SkyDrive folder, but SkyDrive won't download files unless they are opened. To further simplify things, Windows monitors the files users view and automatically syncs similar files.
The sooner a business migrates to Windows 8.1, the sooner it can utilize these excellent features, starting its 2014 with the competitive advantage. Companies that upgrade before March 1st are eligible for GG Group's amazing offer to swiftly and correctly convert four PCs for the price of three!