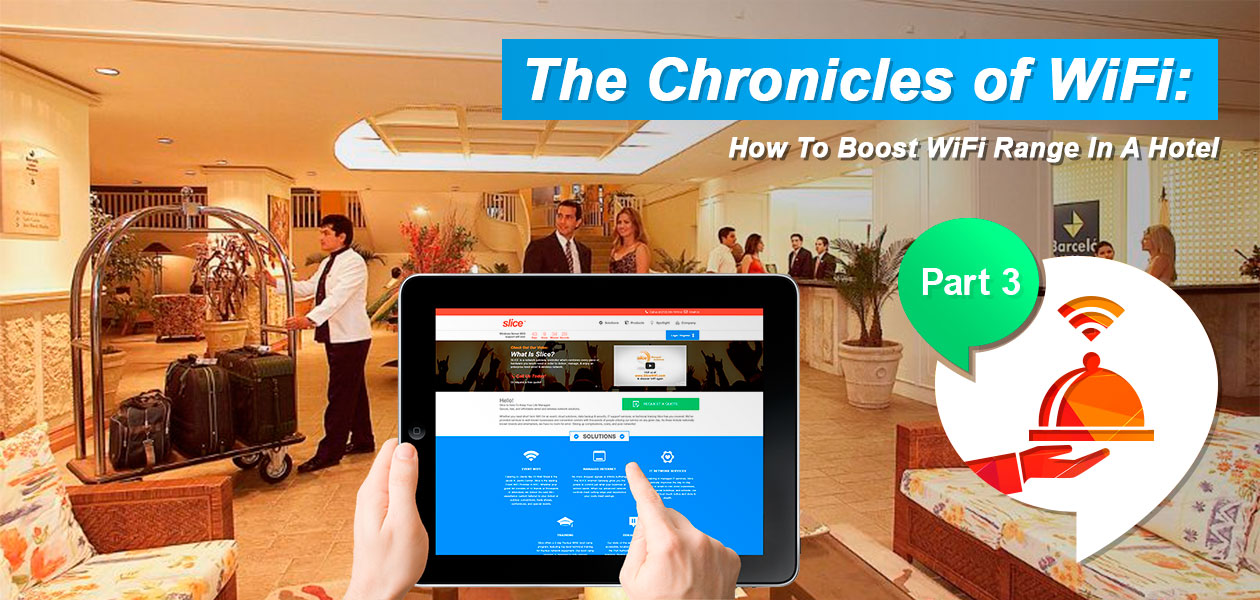 Expert Tips to Improve Your Hotel WiFi Network
In our third edition of The Chronicles of WiFi series, we're slicing up your risky WiFi network and bringing joy to unsatisfied customers with expert tips on how to extend your WiFi range in a hotel from our trusted team of certified engineers.
Providing hotel WiFi can be costly, but if your hotel fails to provide a high-speed WiFi network it could have a significant impact on your hotel's ratings. In fact 81% of hotel guests who work through mobile devices claimed they've had to bare with poor WiFi signals in hotels within the last 12 months, a shocking discovery when taken into account that WiFi was voted the second most important hotel amenity, after a comfortable bed. In this day and age hotel WiFi is no longer a privilege, but a necessity and not being able to cater to your guests is just bad business.
What's worse than bad WiFi? Trying to connect to it. Most of us have experienced the borderline mentally abusive task of attempting to connect to a weak WiFi network. Buying seemingly useless antennas, slouching in a specific corner of the room, or even the embarrassing act of having to step outside of your hotel room are all part of the war on bad WiFi.
As a hotel owner do you ever witness your guests displaying peculiar behavior or lugging around an oversized notebook. If your guests fit the criteria below, it's possible you may be guilty of providing a weak WiFi network.
Spending more time at the Starbucks next door -As of recently, food chains have been adopting the motto of "free WiFi for everyone," meaning they could soon be adopting your unsatisfied customers too.


Lugging around an oversized laptop -Not only is carrying around a laptop uncomfortable, but it's also hazardous. Customers could drop their laptop, causing an even worse situation and ultimately blaming the hotel management for the poor WiFi signal.


Clinging to the WiFi hotspot sign -The problem presents itself when guests pay for a comfortable bed and breakfast, but find themselves confined to a gym or recreational area in order to make the best use of the WiFi signal.


Attaching oversized antennas to their notebooks -Investing money in an antenna could prove both unsightly and inconvenient, both budget wise and for practical usage.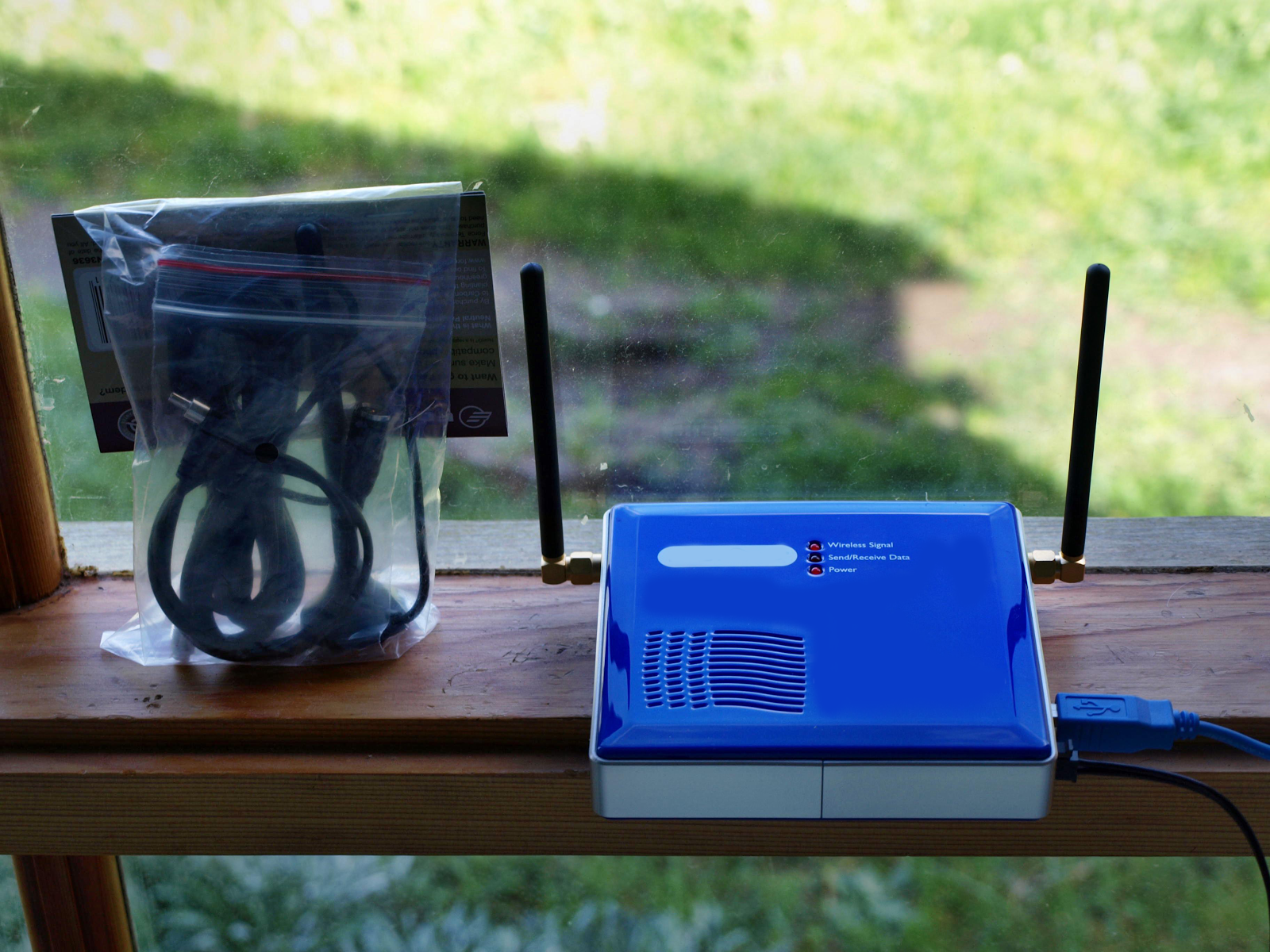 The More the Wearier
The simplest solution to maintain a secure and stable WiFi network connection is to invest your money in the right equipment. When accommodating your guests the sky's the limit in hospitality, and only the very best will do. Would you offer your guests stained sheets and a door with no lock? No, so why would you offer a weak WiFi network with poor security? That's both a hazard to your guests and your business. Choosing the right equipment is as simple as knowing what your needs are, but only the best vendors will do when it comes to providing WiFi for heavily dense hotel environments.
With so many vendors offering unbelievable performance at a variety of prices, it can get confusing knowing what equipment to purchase. Companies such as Aerohive, Aruba, Cisco, and Meraki claim to give you high-speed WiFi performance across strenuous networks, but none of them can actually guarantee these speeds. As a WiFi and managed service provider we take stable WiFi connectivity seriously and have found Ruckus to be the top of the crop vendor and all other competitors just weeds. Just check out what the Mandarin Oriental, New York has to say about their experience with Ruckus.
Focusing solely on WiFi, Ruckus is the ultimate solution for dense environments with thousands of wireless devices. Other companies such as Aruba, are busy networking and upgrading security features, but who are they going to protect if no one can connect to the network? According to a stress test performed by The Center for Convergence and Emerging Networking Technologies, the Ruckus ZoneFlex 7982 outperformed five leading competitors in an environment replicating real world deployment.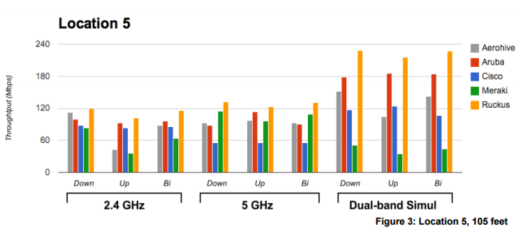 Navigating Obstructions and Interference
In environments as dense as the hospitality industry, being plagued by constant interference from hundreds of devices operating on the same band is considered the norm. With a little configuration your guests can easily navigate through multitudes of interference and start feeling a little less like the chicken that crossed the road. Though not all routers support the 802.11ac 5GHz band, making the switch will save you more hassles than you could imagine. While operating your network on the 5GHz band your signal is no longer affected by WiFi networks and wireless devices operating on the standard 2.4GHz band, which is why Craig Mathias, a Farpoint Group analyst, urges IT managers to operate in the 5GHz band within business settings.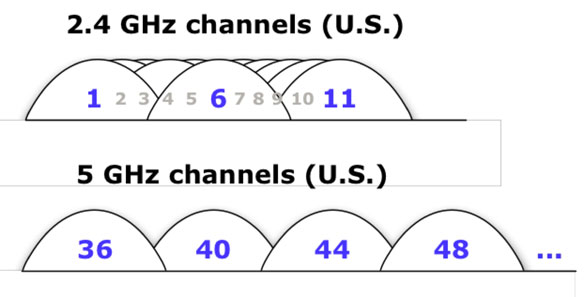 If Hotel WiFi still intimidates you contact us today and find out how SLICE Managed Solutions can boost your hotel's network and create new revenue for your business. For more expert tips on WiFi optimization stay tuned for the next edition of The Chronicles of WiFi!