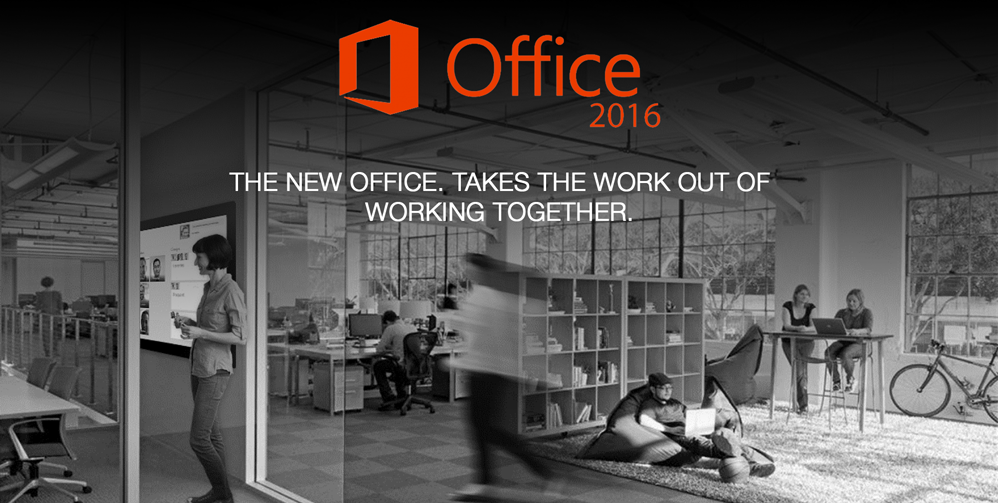 The Ultimate Collaboration Tool: Microsoft Office 2016
Microsoft Office, the productivity suite you've grown to love over the past two decades just got a huge update and revamping for its 2016 version. Clippy is long gone and the cloud is in. Microsoft Office 2016 was designed with mobility in mind and is the most feature reach and collaboration friendly Office Suite to date. Office 2016 has fully embraced a mobile and cloud first world and offers a seamless workflow on mobile devices, tablets, desktops, laptops, Macs, and 2 in 1 machines. Microsoft's Office 2016 is available as a standalone product for businesses and is included as part of the Office 365 feature set for certain plan types.
What Are Some New Features In Office 2016?
Co-Authoring – Allows multiple users to edit documents in Word and PowerPoint across multiple devices with full transparency.
Real-Time Typing – Track collaborative work in Word as it happens in real time.
Simple Sharing – Sharing has never been easier. Simply click the Share button and enable colleagues to view or edit your documents instantly.
Multi-Device Support– Easily review, edit and present your Office 2016 documents across all of your devices, from your PC to your Mac and all the way to your Windows, Apple, and Android phones and tablets.
Improved Version History – Access previous versions and drafts of your Word, PowerPoint and Excel documents during your editing process and as you collaborate with others.
Built For Windows 10 – Office 2016 was designed around the capabilities of Windows 10 and together they present a complete solution for getting work done quickly and efficiently.
Office 2016 Is Built For Teamwork
Office 2016 Applications are great as a stand-alone product but when coupled with Office 365, it creates the ultimate collaboration environment for businesses looking to increase employee productivity and engagement. For more information about Office 365 including pricing, click here.
To The Cloud & Beyond
Microsoft Office 2016 is yet another tool meant to reduce your company's dependency on specific hardware or a physical office, and instead promote the use of SaaS (software as a service) and mobility applications. Moving to the cloud will greatly increase your internal security and ability to quickly recover from disasters. For more information on Microsoft Office 2016 and for a consultation on how to move your company to the cloud, contact Slice Managed Solutions today.