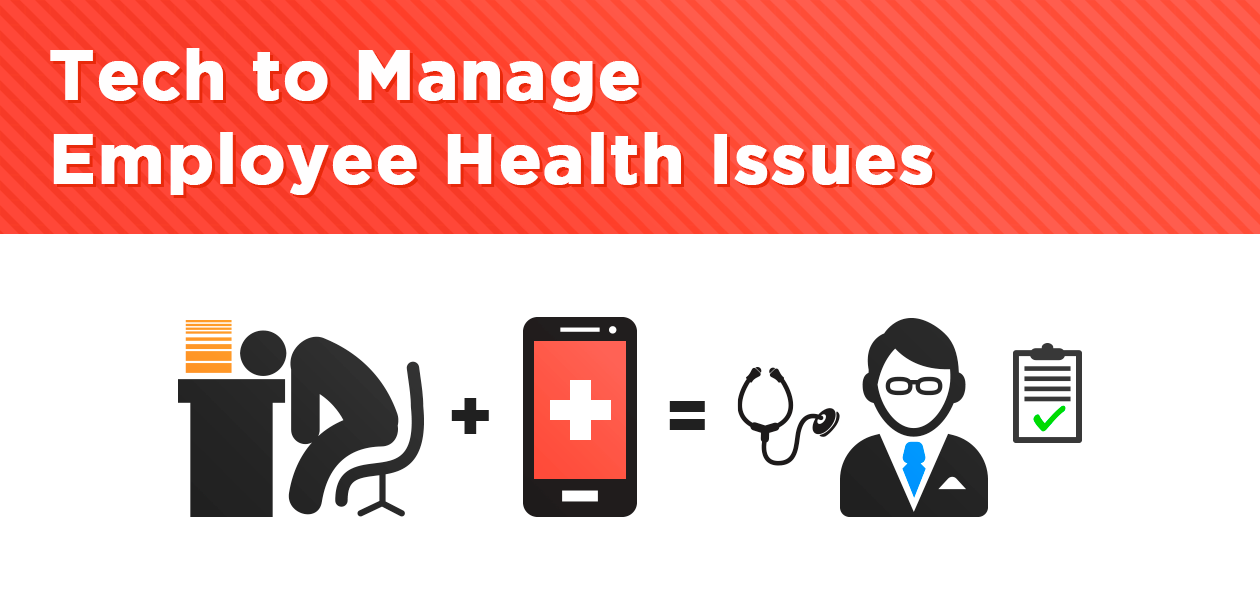 Not every illness going around the office is contagious.
Contrary to popular belief, office work is not all ping pong games and views of the city. There are a slew of health problems linked to working a sedentary desk job 40 hours a week. Business owners seeking to help their staff counteract these issues are in luck! Today's market offers health monitoring technology to help manage virtually every work-related ailment with more on the horizon. Business owners who introduce wellness technology into corporate culture will be rewarded with a happier, healthier, more productive staff (not to mention reduced health coverage costs!)
Working Conditions
Here are five common employee health issues, their corporate culprits, and the technological remedies business owners should look into (or invent):
Though the technological community remains light years away from developing a cure for a case of the Mondays, there is or there is soon to be a technological solution to most work-related health problems. Come to SLICE for updates on the ways in which technology is evolving to create healthier work environments!