Wireless technology is evolving at a rapid pace and the equipment you purchased a few years ago may not be up to par with what's currently available. Instead of thinking of used or outgrown wireless equipment as a loss or a drain on your resources, think of it as an asset. Our Wireless Buy Back program helps you make the most of the equipment you have – which means you can get the equipment you want.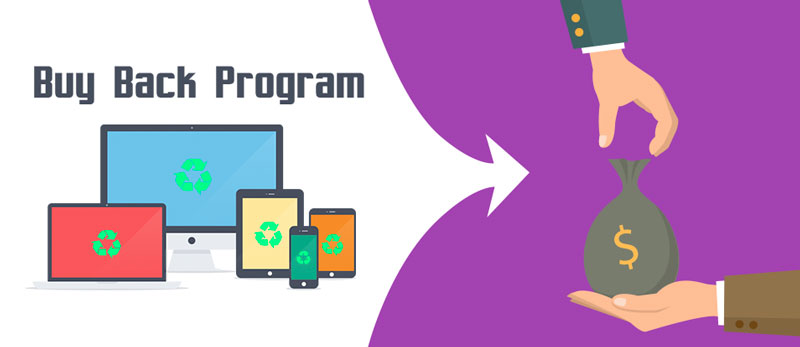 Upgrading to a new system is expensive; Slice Wireless Solutions can help you cut costs and recover some of the investment from your legacy network equipment. Use our Wireless Buy Back Program to trade up for the equipment that meets your needs, while offering other businesses the opportunity to buy the supplies you have outgrown. It is a win-win for you and potential buyers, helping each party make the most of their networking and telecom budgets.
Slice's Buy Back program gives you access to parts for "classic" to current systems, new and refurbished equipment, major brands, advanced replacement, and comprehensive warranties. We have what you need in stock; and if for some reason we don't, we will get it. We have built our business on quality products, fair prices, and exceptional customer service.  We not only have a wide selection of high quality products, we have the expertise, know-how, and service skills to help you find the right solution for your business.
Program Overview
Be green and see green for your old wireless equipment with Slice's Wireless Buy Back Program. The Buy Back program is a free service for new and existing clients. Receive an account credit for recycling you old wireless equipment with Slice Wireless Solutions.
How Does It Work?
Getting paid has never been easier. In a few quick steps, you can:
Receive an online quote for your wireless equipment
Print your shipping label to attach to your package
Send in your equipment using an approved shipping provider
Once we receive your equipment and process it, we will apply a credit to your account and that can be used towards the purchase of new wireless equipment. It doesn't get easier than that.
Equipment Value
Our goal is to offer the best possible incentives for equipment while simultaneously maintaining a simple program with up-front device values and program rules. All devices values are based on current need as well as supply and demand.
We recycle or repurpose all of the devices we receive from the Wireless Buy Back Program. While some equipment may not have an incentive value, they can still be submitted as part of our Take Back Program to help reduce electronic waste in our landfills.
Recycling Standards
The Slice Wireless Buy Back Program leverages electronics recycling vendors that are certified to industry leading used electronic management certifications, ensuring the most environmentally conscious methods of electronic waste disposal possible.
Eligible Devices
Routers, Adapters & Access Points
Network Gateways
Wireless Extenders & Repeaters
Ethernet Switches
Modems
Firewalls
Network Testing Tools
Networking Accessories
Switch Accessories
Eligible Brands
Cisco Systems
Ruckus Wireless
Meraki
Brocade
Dell
D-Link
Huawei
Juniper
ZyXEL
Aerohive
HP
How Do I Sign Up?
Contact us by using the links below. We are more than happy to walk you through all the steps so we can get the numbers we need to determine the value of your equipment.
View our Terms & Conditions