Slice Wireless Solutions Provides WiFi For Samsung 837 Concert Series Featuring Gwen Stefani & Diplo
It is peak season for events in New York City, and Samsung has a series of outdoor concerts lined up at its new flagship location at 837 Washington Street. The kickoff event was held on June 2nd featuring performances by Gwen Stefani and Grammy winning producer, Diplo. The event also served as a launch party for Samsung's newest Gear Fit 2 and Icon X products.
The best events need the best WiFi so naturally Slice Wireless Solutions was selected to deploy a large wireless network spanning Washington Street from West 12th to West 13th streets. Besides providing internet and WiFi for the thousands of guests in attendance, several production firms needed a strong wired and wireless internet connection for the multiple commercial shoots taking place on-site. Coinciding with Game 1 of the 2016 NBA Finals, the Slice wireless technicians had a Steph Curry like "heat-check" of their own. Slice surveyed the entire space and deployed an array of wireless access points, wireless bridges, and Cat5 drops in record time.
The Deployment
With the initial request for a wireless network deployment coming only 2 days before the actual event, the emphasis on speed was extremely important. 4 technicians were dispatched to the event location to run all necessary cabling, mount over 15 outdoor access points and prepare all the required configurations. With the network deployment nearly completed, change orders were requested to extend the reach of the wireless network. While other wireless event companies would have buckled from the pressure of last minute change orders, Slice had over-stocked and took enough access points and ethernet cable on-site to complete the change orders without requiring multiple trips back to headquarters to collect inventory, in essence saving the client time and money.
Below - Mimosa B5-Lite overlooking the performance area.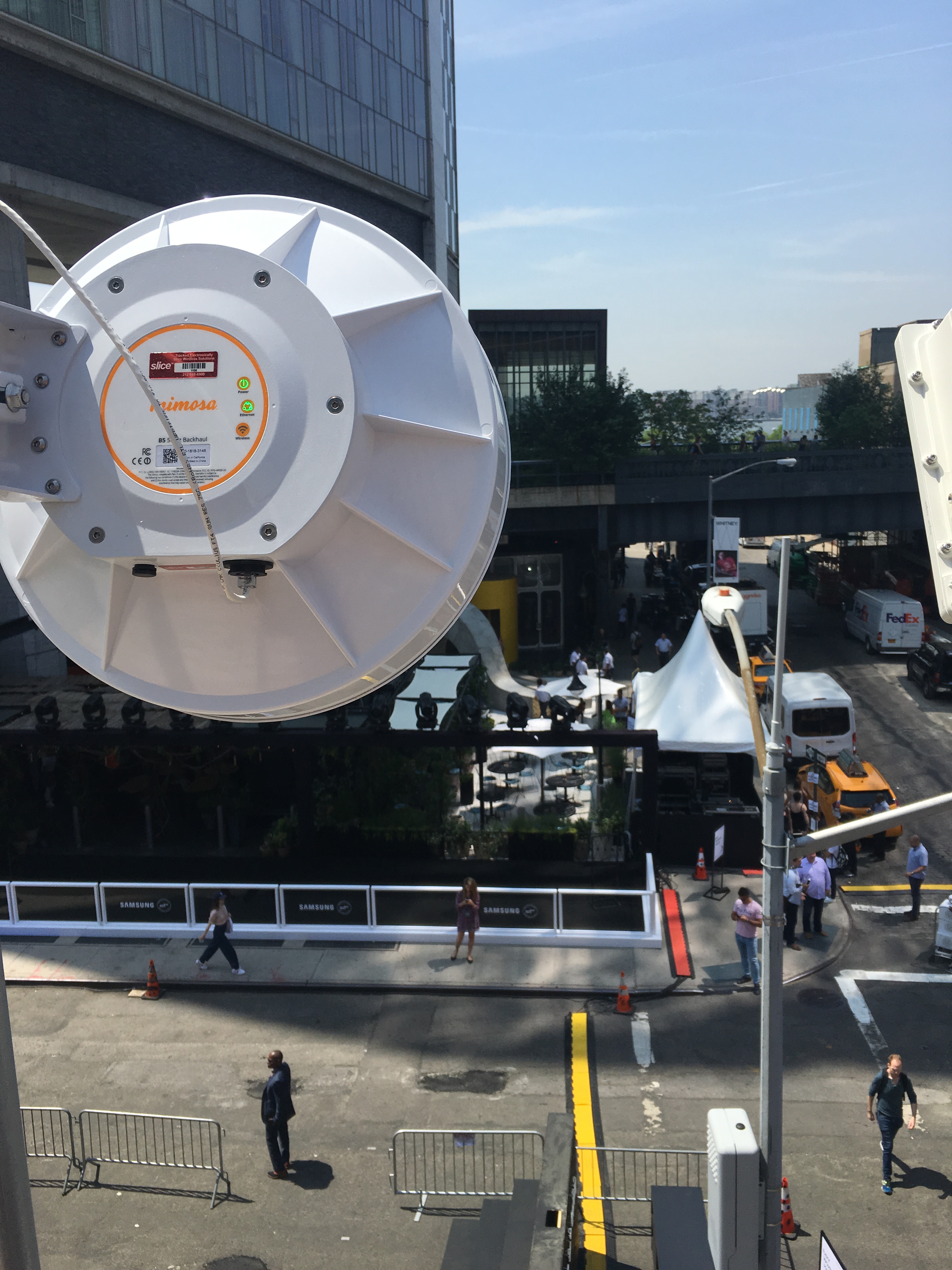 Below - Ruckus ZoneFlex 7782 overlooking the performance area.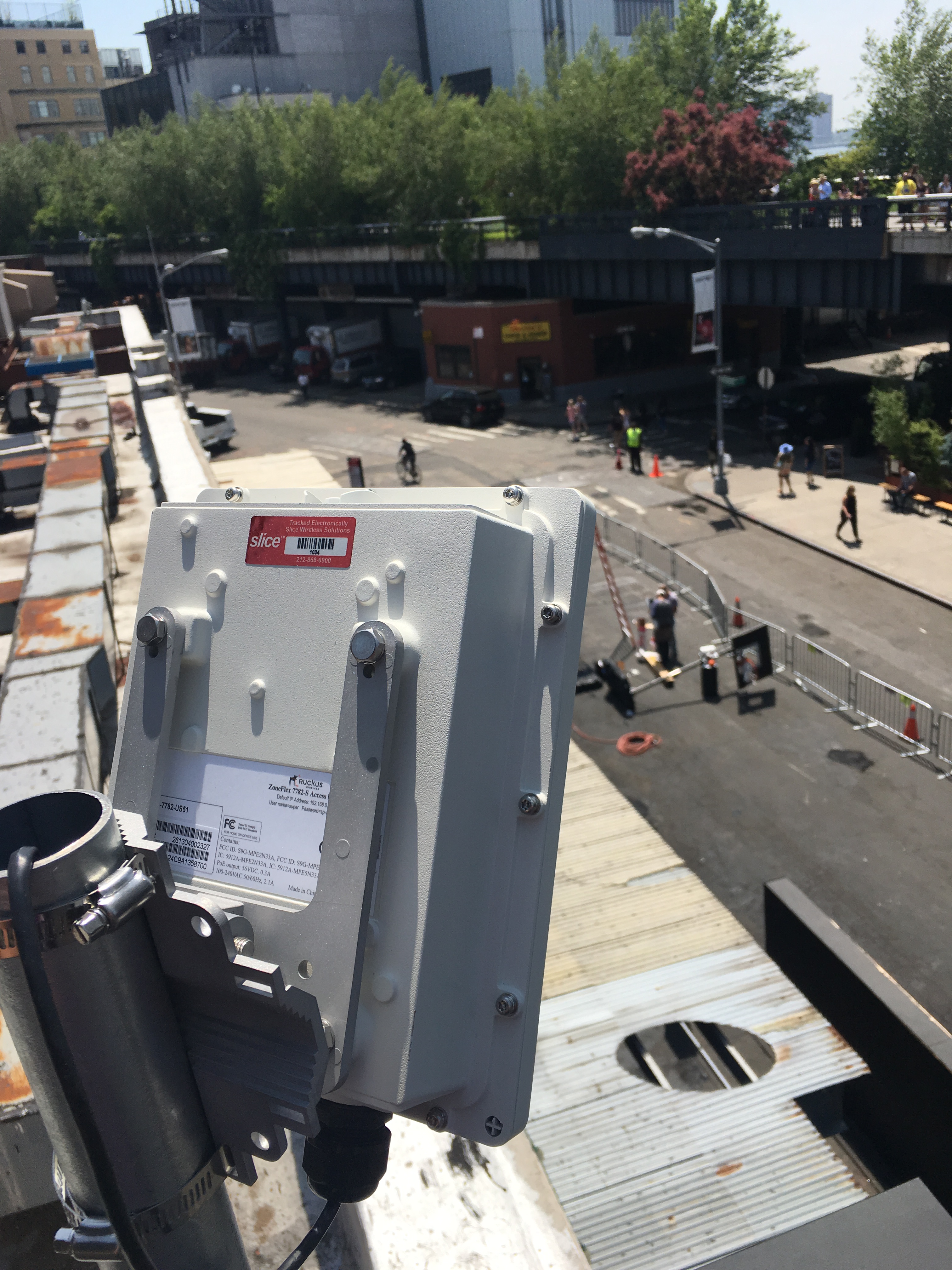 The Results
The Gwen Stefani performance rocked and there was "No Doubt" that the internet and WiFi was top notch. Twitter, Instagram and Facebook were buzzing with posts using #837NYC, the signature hashtag for Samsung's summer concert series. Not one connection was dropped or a single packet lost. Everyone's internet needs were met and exceeded including the event guests, the production team and the various technical groups shooting commercials in the area. As quickly as the network was put up, it was taken down at the conclusion of the event and Washington Street returned to its standard appearance. The speedy turnaround was a testament to Slice's ability to quickly deliver large wireless network for up-scale events in New York City.
Below - Gwen Stefani performing with Slice equipment in the background.