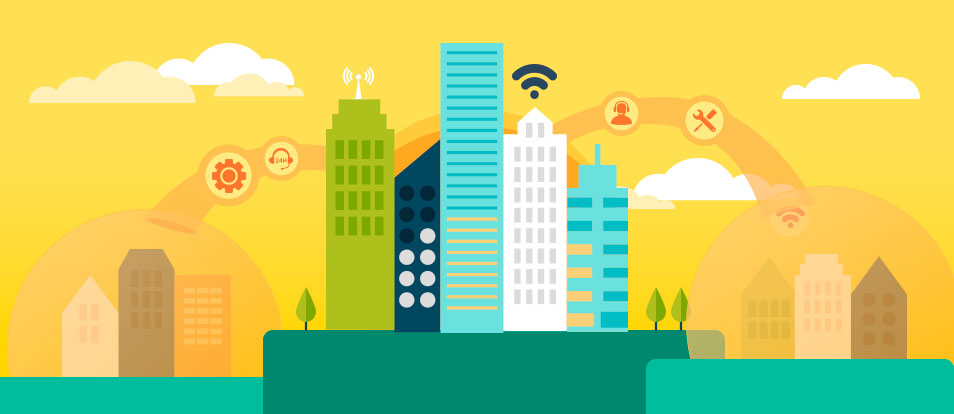 What separates Slice Wireless Solutions from competitors?
We're a human-sized, local brand with national reach.
Our headquarters are in Midtown Manhattan and while our focus is not on the national stage, our client's reach extends around the country and covers the entire globe. Our advanced technology and tools allow us to provide elite services in New York City that resonate beyond our backyard.
We focus on growing relationships, not one-and-done projects.
We believe in establishing relationships with our clients by building trust and sharing our expertise. We don't consider an engagement with a client a complete success unless the client chooses to return for repeat business.
We believe in delivering an elite level of customer service.
We've been providing wired and wireless network services for over two decades and we have you covered 24 hours a day, 7 days a week. This city never sleeps so why should your network?
We're innovators in the industry and we have the references to prove it.
We've created the Slice Gateway, one of the fastest growing network security products. Our presence is felt across the entire city with major deployments in the Jacob Javits Convention Center, the world renowned Downtown Brooklyn Free WiFi network and the revolutionary Staten Island Ferry System's Free WiFi network. Our work speaks for itself and we can provide the references to prove it.
We're a Managed Service Company
We've been pioneering the industry with a combination of our technical offering and expertise along with our acclaimed customer service. Plain and simple - We know technology.
The Slice Gateway – Rethinking the way WiFi is delivered.
The Slice Gateway is a unique product only available through Slice Wireless Solutions. The Slice Gateway allows you to customize and mold the WiFi and internet per the requirements of every industry without having to constantly invest in new technology. Whether you're a hotel, event space, MDU, school, shared office or residential complex, the Slice Gateway provides the network capabilities required to deliver stable and robust WiFi, with features such as uplink aggregation and a collection of user facing marketing capabilities. The Slice Gateway is the centerpiece of all of our deployments and will be the piece of technology that takes your business to the next level.